EU Watch interviewed Professor Cristina Vanberghen, a senior expert on EU affairs.
Cristina Vanberghen, how effective would you say is the European Union's foreign policy?
I do not claim to have the definitive answer, and I would be surprised if anyone did. A simple answer is not possible because of the complexity of the world we are living in today. And because of the deliberate blurring of the border between EU's foreign policy and national foreign policy within the context of globalisation.
First, we need to define what is "effectiveness". An effective EU foreign policy is a policy that fights for the values as well as for the strategic interests of Europeans. I would like to point out not only the importance of our values, but also of defending the interests of Europeans in connection with their daily aspirations. An effective EU's foreign policy is a policy that solves Europeans' problems. We live in a pandemic context, with increasing competition at international level. If we want an effective EU foreign policy, this policy needs to be capable of managing this competition and shaping a new global order.
What needs to be done in your opinion?
Here are some lines of actions to be considered. First, no matter how EU's foreign policy is prepared and adopted, an effective policy needs to be easily understood from the perspective of its consequences at international level. It is hard to find a single EU's foreign-policy area that is not affected by the specificity of the EU institutional and operational governance mechanism.
Delighted to meet Secretary General of @EU_Commission Ilze Juhansone and Secretary General of @eu_eeas @SanninoEU in Riga, very good discussion on #Belarus #Russia #China, need and ways to to strengthen European foreign policy. Thank you both for addressing Latvian Ambassadors pic.twitter.com/R9KgwDMXoh

— Edgars Rinkēvičs (@edgarsrinkevics) January 11, 2022
And if there is something to learn about the effectiveness of EU policy, it is the fact that the correlation, or sometimes conflict, between EU and national interventions should be seriously considered in its initial phase of decision-making – not only at a later stage. It took, for example, a few months for to the European Union to realize that what was happening at the Eastern border was not a migration issue, but a security and defence issue. It was only on 10 November 2021 that Commission President Ursula von der Leyen – at a press conference with US President Joe Biden -for the first time declared that the border crisis was not a bilateral or migration issue but the attempt of an authoritarian regime to destabilize the EU.
It was probably too late: the crisis had begun in June already, and it dramatically escalated in July 2021 when Belarus threatened to "flood" the EU with human traffickers, armed migrants and with encouraging illegal migration. That forced Lithuania to declare a state-level "extraordinary situation" that same month. Despite this, the number of people coming through Belarus increased even more in August 2021, and the situation persisted while the Polish and Lithuanian citizens, demanding a European and not just a national response, came under great pressure and stress due to a lack of information. They were looking for "more Europe".
#LeFigaro notes that within the #EU institutions, there were fears the EU would be sidelined. But it quotes a diplomat saying "We are very calm because we are assured by the Americans and #NATO that there will be no discussion or agreement without #Europe being involved".1/2

— Cristina Vanberghen (@VanberghenEU) January 12, 2022
Is our impression wrong that Brussels did try to act and intervene?
During the crisis period, Europe was indeed present, but that consisted mainly in Ylva Johansson, commissioner for home affairs who is in charge of migration policy, making visits to the eastern border, declaring that the situation was very serious and calling on Belarus to stop the illegal border crossings. It was only after the press conference of President von der Leyen in Washington DC in November 2021 that the EU High Representative for Foreign Affairs, Josep Borrell, declared the EU had started its diplomatic actions on the Belarus migrant crisis. He said, "We have been engaging in diplomatic outreach". Yet, these types of situations require quick interventions from Europe, not only to defend our values such as human rights, but also the security interests of Europeans who in the back of their mind do count on EU leadership.
What is your explanation?
We notice a kind of "disorganized" leadership in our EU's foreign policy during the pandemic and in the particular in the case of the EU-Belarus border, oscillating between various commissioners and between the national and the European level. This demonstrates not only that the border between EU and national policies is blurred but also that between different EU policies. We need a growing body of intelligence that can support the decision-making process in the foreign policy area.
We must have a high degree of confidence in our assessments: An effective EU foreign policy requires high-quality intelligence. Otherwise, there is a risk of creating dissonances during the implementation process which will decrease the effectiveness of EU diplomacy and policy in the world. The third aspect is that the growing complexity of international affairs means inevitably that EU foreign policy is becoming more complex both intellectually and managerially, with ever more interaction between the different actors. That makes it more difficult to anticipate the full impact of a political action. In addition, EU foreign policy should adopt a bottom-up approach, rather than a top-down one.
What does that mean?
It means getting social acceptance and public support for EU foreign policy decisions and interventions. This can be achieved by improving social awareness on specific areas of interest and by following up on implementation through multi-stakeholder platforms. Finally, to all of this organizational complexity, the social complexity surrounding us must be added as well.
The average European citizen is currently navigating a sea of complexity every day, ranging from disinformation to financial instability and energy chaos, from migration to climate chaos, the spread of diseases, not understanding how these factors are interrelated at various levels of EU and national intervention, or how they could have serious consequences on the effectiveness of EU foreign policy and its mission of protecting the security and stability of Europe.
Therefore, the EU institutions need to be more open about their policies towards the Europeans. They need to explain the rationales behind these policies, in a concrete way. Notably, they need to explain how exactly they are capable of delivering more value at an international level and why the national foreign policy level cannot do that by itself. This should not be merely confined to the duplication of political declarations coming from national or EU institutions.
Repeating the same arguments will not make policies sound any better. It will be rather reinforce the same sound…. with more effort.
What can make a difference in this complex area?
In my view, it is the EEAS, the European External Action Service, the EU's "Foreign Office". The EEAS can provide leadership. It can build strategic cooperation in order to achieve consensus on the EU's foreign policy actions. Of course, that is a balancing act, and it happens that sometimes nobody is satisfied 100 percent with the outcome of any one decision. There might be division, but that should not be because the national diplomat, or the EEAS diplomat, have been wrong, but instead because everyone tried hard to come forth with the best and most effective decision.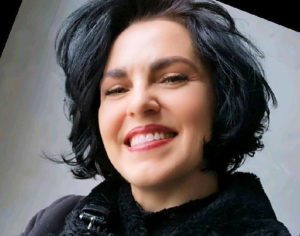 Cristina Vanberghen holds a PhD from Leiden University in the Netherlands. She is a professor for EU Governance and a professor of EU Consumer Protection with the Institute of European Studies at Université libre de Bruxelles (ULB). At ULB, she also teaches a course on the EU institutions and on the Common Foreign and Security Policy.
In addition, Cristina Vanberghen serves as a senior expert to the European Commission. She previously served as advisor to two foreign ministers of Romania, political director and state secretary for European Affairs at the Foreign Ministry of Romania. Vanberghen was a member the negotiation team for the EU accession of Romania. Since June 2021, she is a senior expert for the European Commission for communication on EU policies.
Prior to that, Vanberghen provided independent expert advice on the assessment of legislation in the field of consumer protection and the EU Internal Market.  She helped draft a European Parliament resolution on "Managing Epidemics and Pandemics in the 21st century: A call for a Strategic Autonomy of the European's Health System in the context of Global Governance" as well as a resolution "Towards a Strategic Autonomy in the Telecommunications (Europe 2030)". At the request of Romania's Foreign Ministry, Cristina Vanberghen drafted the Romanian "Position for a EU Strategy for the Carpathian Mountains" in 2018.
In 2004, she drafted the first "Strategy on the Black Sea Regional Cooperation", outlining the increased significance of the energy factor in global and regional politics and the importance of developing a secure, competitive and sustainable energy policy.