Confronting authoritarian regimes: How should the EU deal with Iran? – 20 April 2023, 16:00 CET – REGISTER NOW
Should Iran's Revolutionary Guard be added to the EU terror list? What has been done to free European citizens held hostage in Iran? Is the current EU policy vis-à-vis the Iranian regime effective? Leading experts give their insights. Join us for this online event.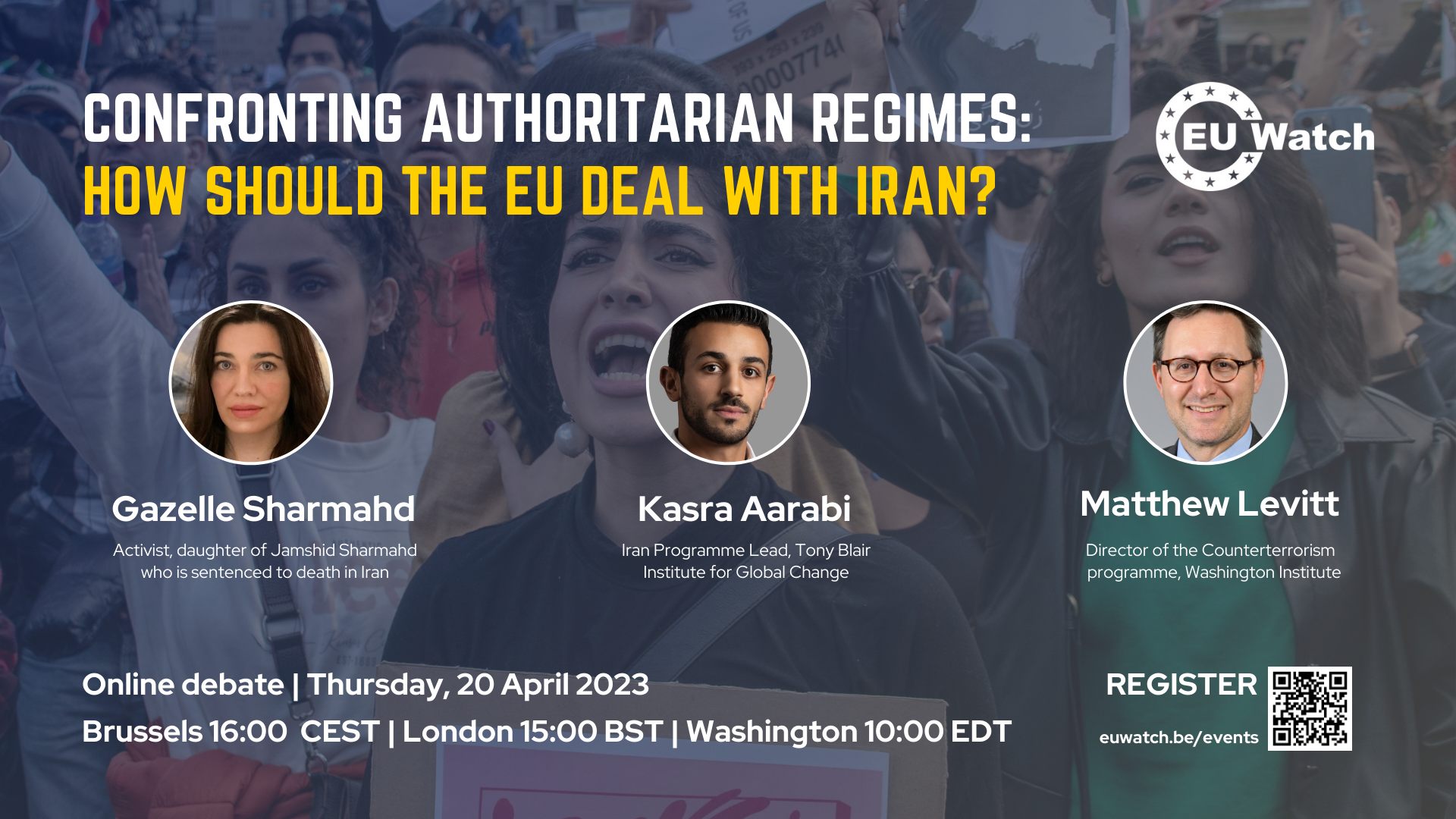 Where?
Online (Zoom) or through our social media platforms where we will stream the discussion. Our Youtube, Twitter or LinkedIn accounts.
When?
Thursday, 20 April 2023 – Brussels 16:00 (CET) | London 15:00 (BST) | Washington 10:00 (EST)
Who?
Gazelle Sharmahd is the daughter of Jamshid Sharmahd who was kidnapped in Dubai by Iranian agents and brought to Iran.
In February 2023 he was sentenced to death. Gazelle has been campaigning worldwide for his release and other hostages in Iran.

Kasra Aarabi is a Senior Analyst and the Iran Program Lead at the Tony Blair Institute for Global Change, where he specializes in Iran and Shi'a Islamist extremism, including the role of the Islamic Revolutionary Guard Corps in the region.
He is also a non-resident scholar at the Middle East Institute in Washington, DC.
Matthew Levitt is a Fromer-Wexler Fellow at the Washington Institute and director of its Jeanette and Eli Reinhard Program on Counterterrorism and Intelligence. From 2005 to 2007, Levitt served as deputy assistant secretary for intelligence and analysis at the US Department of the Treasury.
Dr. Levitt has written extensively on terrorism and authored several books on the question of terrorism and terrorist groups, covering Hezbollah and Hamas.