Reinhard Bütikofer is the chairman of the European Parliament's Delegation for relations with China. This is the first part of the interview which deals with EU-China relations. The second part on the topic of Taiwan will be published soon.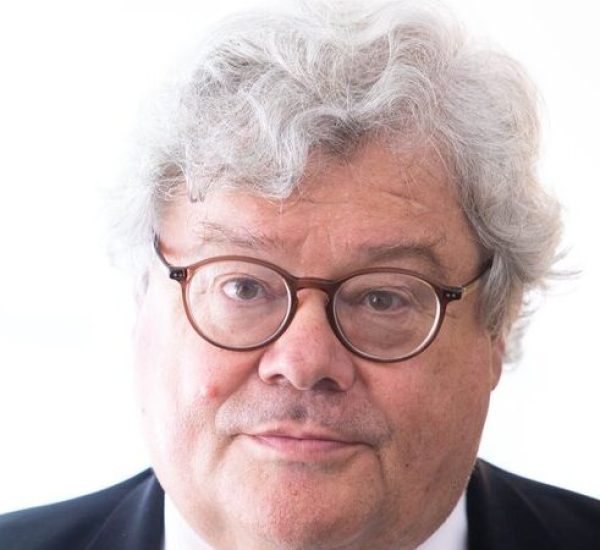 Reinhard Bütikofer (born 1953) has been a German Member of the European Parliament since 2009. Prior to that he was chairman and executive director of the German Green Party.

In the European Parliament, Bütikofer is a member of the Committee on Foreign Affairs and also a member of the Delegation for relations with the United States.

He was also the co-chair of the European Green Party from 2012 to 2019.

What has changed in EU-China relations in recent years?
The distance has grown and contacts between both sides have been far less frequent and intense. Moreover, the attitudes have become more adversarial. Three years ago, a lot of people still assumed that strategic cooperation with China on a broad range of topic is an achievable task.
Today, most actors in Brussels would say that we are deep in rivalry territory concerning the EU-China relationship. Since 2019 the EU has spoken of "systemic rivalry" as one of three characteristics of our China relations. Today it has become the main characteristic.
In your assessment, has the EU become more aggressive towards China, politically speaking – and maybe vice-versa as well?
I would say it's the other way around. The EU was reluctant to accept the new reality of a much more strained relationship. But we had to adapt. So, to an extent, yes, we are pushing back more. Take trade as an example. There is a whole roster now of trade defense instruments that ten years ago many thought we would not need. The European Union has emphasized the development of these instruments to protect its industry from China's unfair practices.
We have now a new anti-dumping regulation, an EU investment screening mechanism, the foreign subsidies instrument, human rights due diligence, and the proposal for a ban on forced labour. The Anti Coercion Instrument is also in the pipeline. Second, change is also visible in the diplomatic arena. The last China-EU summit in April was probably the toughest encounter ever so far. Everyone spoke their minds and little was left unsaid.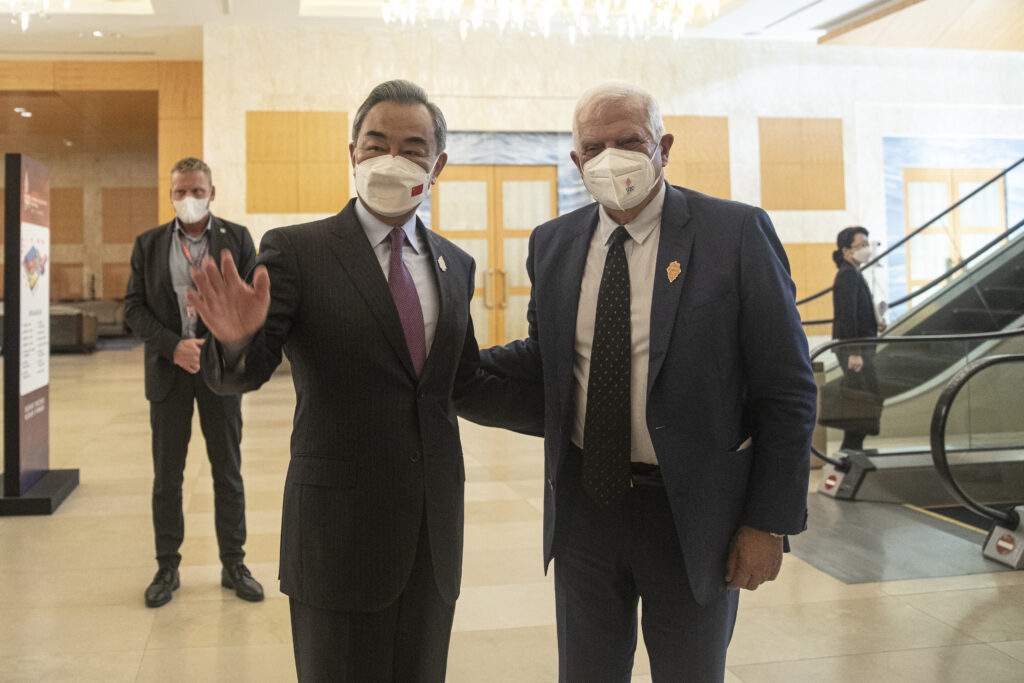 What role does Germany play in European-Chinese relations?
Germany is obviously an important player. And the German approach to China is changing. Chancellor Angela Merkel would never talk about systemic rivalry with China. But now that language has been included in the German government coalition agreement, and Foreign Minister Annalena Baerbock has struck a new tone.
Just an example: The latest progress report from the German government on the Indo-Pacific region mentions Taiwan for the first time in the context of a desirable increased engagement with them. On the other side, not everybody welcomes this change. 80 percent of all EU investments that have recently gone into China came from ten European multinational corporations, many of them German. I think of Volkswagen, BASF, BMW and others.

"In this war of aggression, China is not neutral. It is in the Russian camp"
How has the Russian aggression towards Ukraine contributed in these shifting relationships?
At the beginning of February when Xi Jinping and Vladimir Putin agreed on a 'No Limits'-friendship that opened a lot of eyes around Europe. Ever since, the Chinese side has peddled internationally all of the Russian lies: Why the war started, who started it, that NATO, EU and the US are to blame, etc.
In this war of aggression, China is not neutral. It is in the Russian camp. They just don't want to pay too high a price for that. Therefore there is no direct material support for Russia, which would have made China a target for European sanctions. Still, the distancing is quite deep.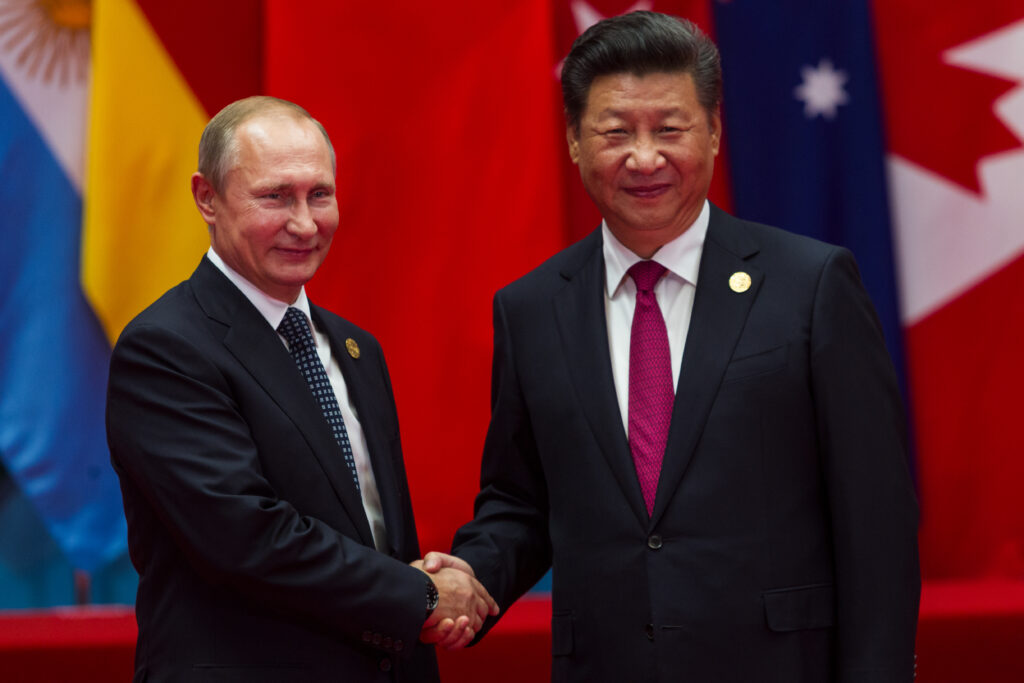 Does this mean that the European Union and its members states are finally taking China more seriously and changing their posture?
The EU is certainly more outspoken with regards to human rights atrocities in China. In March 2021 – actually for the first time since the Tiananmen massacre of May 1989 – the EU stood up to China by imposing sanctions on four individuals complicit in grave human rights atrocities in Xinjiang province, against the Uyghur minority there.
There is also an increasing EU engagement with Taiwan. The European Parliament is probably a couple of steps ahead of other EU institutions, but the European Commission has been enhancing economic cooperation with Taiwan as well.
"Any individual worldwide can be dragged before a Hong Kong court for disagreeing with the Chinese dictatorship. That is what I would call exporting oppression."
You landed yourself on a Chinese sanctions list and are barred from entering the country. Was that more a symbolic move or was it a first step to more people and organizations from Europe being put on ban lists?
I was not the only one, nine other individuals were sanctioned by the regime in the same move. Moreover, some people have been sanctioned 'de facto', without China formally declaring it. I think it is fair to say that the current leadership in China is unwilling to accept critical opinions about China regardless by whom or where they are uttered publicly. They try to control the China discourse globally.
A provision in the so-called Hong Kong national security law stipulates that you can be put before a Hong Kong court for uttering criticism even if you do that in a far-away country, and even as a non-citizen of Hong Kong or China. In other words: any individual worldwide could be dragged before a Hong Kong court for disagreeing with the Chinese dictatorship. That is what I would call exporting oppression.
The interview with the member of the European Parliament and former chairman of the German Green Party was conducted by Michael Thaidigsmann, Nenad Jurdana and Arthur Duby.