Part two of the interview with Reinhard Bütikofer, a member of the European Parliament and chair of the EP delegation with China.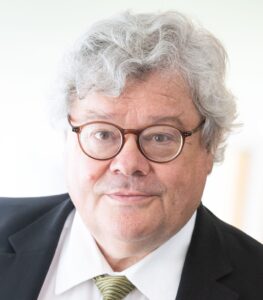 Reinhard Bütikofer (born 1953) has been a German Member of the European Parliament since 2009. Prior to that, he was chairman and executive director of the German Green Party.
In the European Parliament, Bütikofer is a member of the Committee on Foreign Affairs and also a member of the Delegation for relations with the United States.
He was also the co-chair of the European Green Party from 2012 to 2019.
Mr. Bütikofer, there were threats by China against Lithuania because of the opening of the Taiwan Representative Office. What is the impact of that?
There is clearly a new assertiveness on the Chinese side. They try to coerce European countries into doing Beijing's bidding. Offices like the one in Lithuania already exist in 16 other EU member states. China tried to sanction Lithuania and to impose secondary sanctions on European companies that source from Lithuania.
The EU has pushed back and brought this case before WTO. China's power play has, by the way, contributed to a deterioration of participation in the 17+1 format (the Central and Eastern European countries and China). It is now 14+1 and will continue to lose relevance.
You held a conference about China and Xi Jinping's leadership in the European Parliament this month. Some of the speakers raised the question whether the EU could act as a sort of mediator between Washington and Beijing on the Taiwan issue. What is your view on that?
With all due respect, I think that is a pipe dream. My view is: It has become very clear that if favourable circumstances were to arise, Xi Jinping will ignore international law and attack Taiwan as much as Vladimir Putin has attacked Ukraine. He won't hesitate.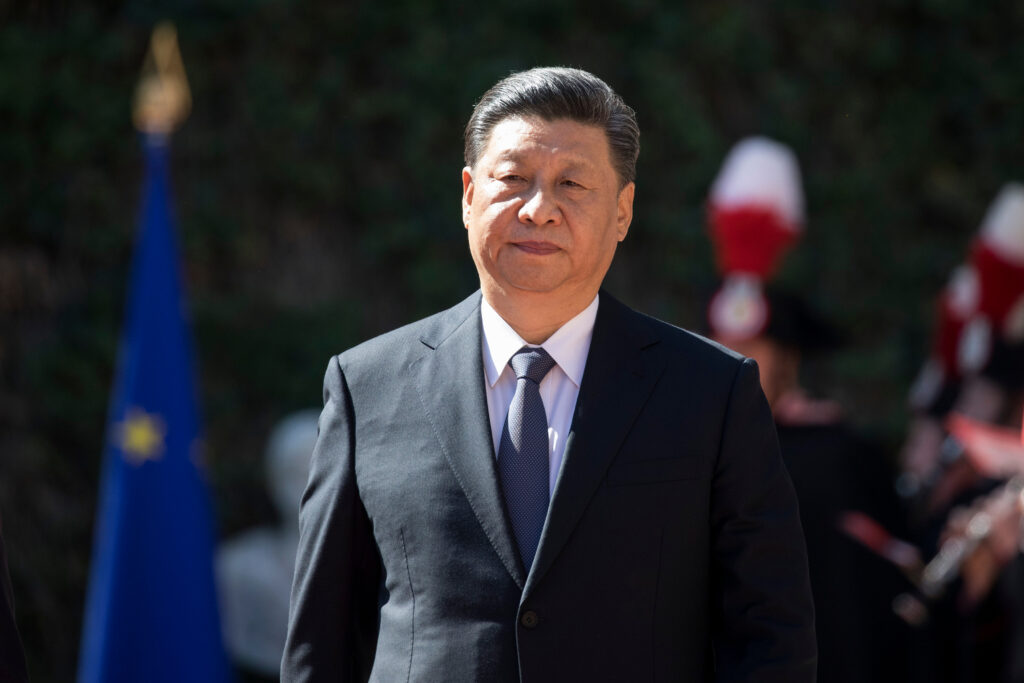 What can be done about it then?
Taiwan is a democracy, I believe we – the countries of the European Union – owe them solidarity. That is why we need to make it very clear to the leadership in Beijing that any attack on Taiwan, either a military invasion or an effort to impose a blockade or suffocate the country, will result in the Chinese aggressor paying a very high economic and political price.
We must pursue a policy of deterrence. Obviously, we don't have relevant military assets in the Indo-Pacific region, unlike the US, but our contribution to the policy of deterrence would be political and economic.
Would such a move not mean giving up the One China doctrine whereby Taiwan is part of China? And could it not provoke further tensions?
We have never signed on to Beijing's One-China principle, which claims that they have the right to conquer Taipei militarily. Our One-China policy says there is only one representative of China, and that is the People's Republic. But at the same time we have always insisted that there must not be unilateral changes to the status quo in the Taiwan Strait, and certainly not by force. We stick to that. We do not favour Taiwan independence. But we show solidarity with Taiwan's democracy.
"Putin's aggression taught us that as a democracy you must not become dependent on an authoritarian or totalitarian regime"
Is Europe not too dependent on China, economically, technologically, to take such a determined stance?
If we want to play the card of deterrence, we have to reduce one-sided dependencies that we have allowed to fester in recent years. This is particularly the case with a number of well-known international corporations. Volkswagen is doing 40 percent of its world-wide turnover in China. Half of its profits originate from there.
So clearly, they have put too many eggs into this one basket and have made their own company dependent. But we cannot allow that to dominate German or EU policy vis-à-vis China and Taiwan. Putin's aggression has taught us that as a democracy you must not allow yourself to become dependent on any authoritarian or totalitarian regime.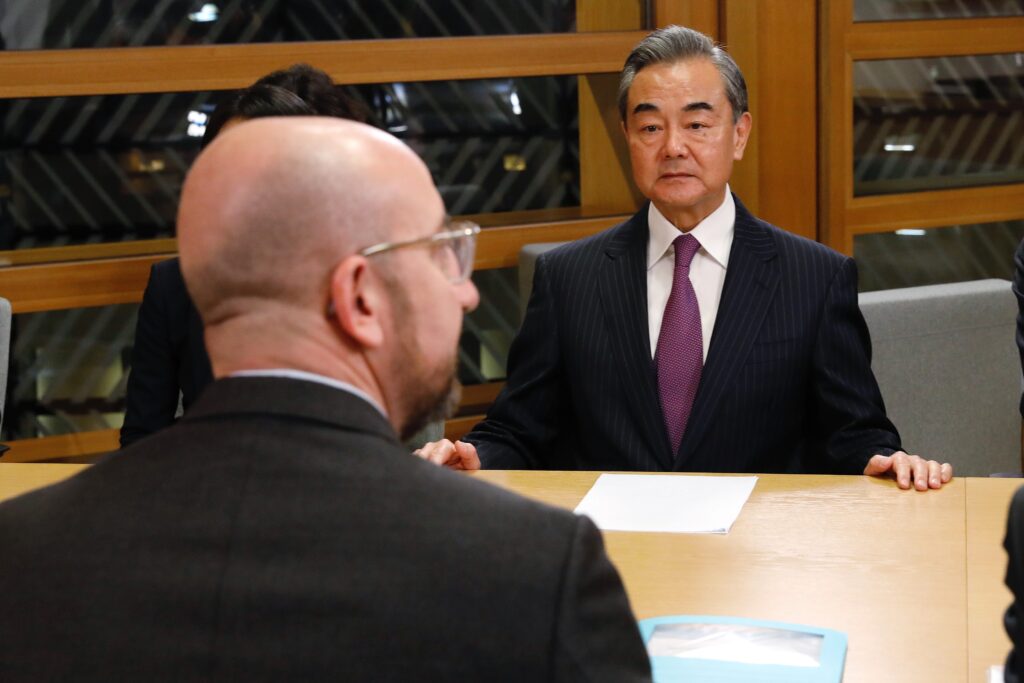 Are Europeans united in this respect?
It is obvious that with regards to Taiwan, we are clearly not at the same stage where we are as regard Ukraine. Russia attacked Ukraine in 2014, Europe responded with half-hearted sanctions, which in turn encouraged the aggressor to go further. Only when Putin began his full-fledged invasion and started trying to annihilate Ukraine completely, did Europe stand up. In the case of Taiwan, we are still before the year of 2014 so to speak.
So, I think, there is space now to do the right thing, something we did not do with respect to Ukraine. Had Europe responded more strongly to Crimea's illegal annexation and to the war in Donbass, maybe this Russian war of 24 of February could have been avoided. Of course, Taiwan is a faraway place for Europeans, unlike Ukraine. It is not a European country, it has a different culture, but that's the challenge we have.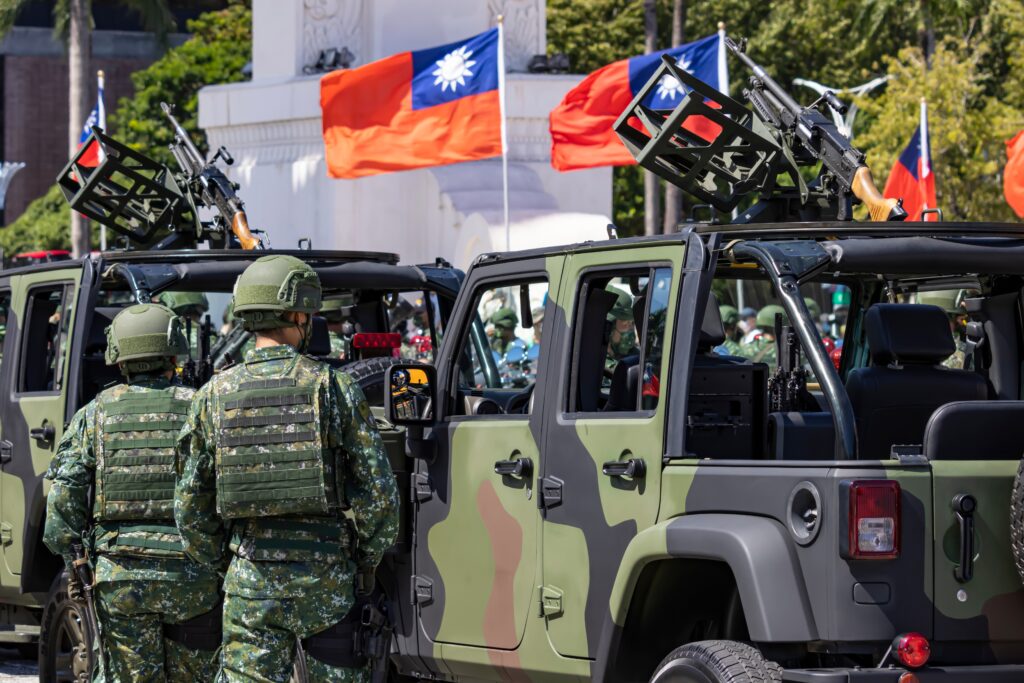 And what would that be?
I don't think it's very useful to speculate on what the EU can and will do if China attacks Taiwan. The real challenge for us is to avoid that we ever get there. The US has changed its policy and is making it increasingly clear to the leadership in Beijing it is not willing to let Taiwan fall into their lap. As Europeans, we should contribute to a 'phalanx of democracies' that includes Taiwan.
"We should make it very clear that we strictly oppose any unilateral change of the status quo in the Taiwan Strait, and in particular the threat or of the use of force"
What immediate steps should the EU take?
Firstly, we ought to enhance our economic relationship with Taiwan. The European Parliament has advocated that we should start negotiating a bilateral investment agreement. As a first step, we could go in the direction of a resilience supply chain agreement.
Secondly, the EU should consistently and reliably advocate meaningful participation of Taiwan in international organizations like Interpol, WHO, ICAO or UNFCC.
Thirdly, we should cooperate with Taiwan just like we do with other actors in the Indo-Pacific region, by promoting a web of trusted connectivity initiatives, including the European Global Gateway.
And finally, in international institutions and multilateral organizations wherever the issue of Taiwan pops up, we should make it very clear that we strictly oppose any unilateral change of the status quo in the Taiwan Strait, and in particular the threat or of the use of force.
The interview with the member of the European Parliament and former chairman of the German Green Party was conducted by Michael Thaidigsmann, Nenad Jurdana and Arthur Duby.