EU Watch interview with the German member of the European Parliament Dietmar Köster on the EU's policy towards Iran
Mr. Köster, are the EU sanctions against Iran that have been adopted so far sufficient?
No. The EU must do a lot more. We must go much further. Iran's brutal regime needs to be isolated – worldwide. That is a crucial question which must be put on the agenda everywhere in the world. The EU foreign affairs ministers will meet next week, and they must step up our efforts in isolating this regime.
How?
By adopting economic, diplomatic, cultural and political measures that have an impact. We know that this bloody regime is supporting the autocratic regime of Vladimir Putin, by delivering military drones used against Ukrainians. So long as the Islamic Republic engages in Russia's war against civilian infrastructure Europe cannot have a normal relationship with Iran. We must be tough with this regime.
Are Josep Borrell and the foreign ministers going to listen to what the European Parliament wants? Judging on recent experience, they will not.
Borrell has to cooperate with the European Parliament if we say loud and clear that the time is up for prioritising a good relationship with the Iranian regime.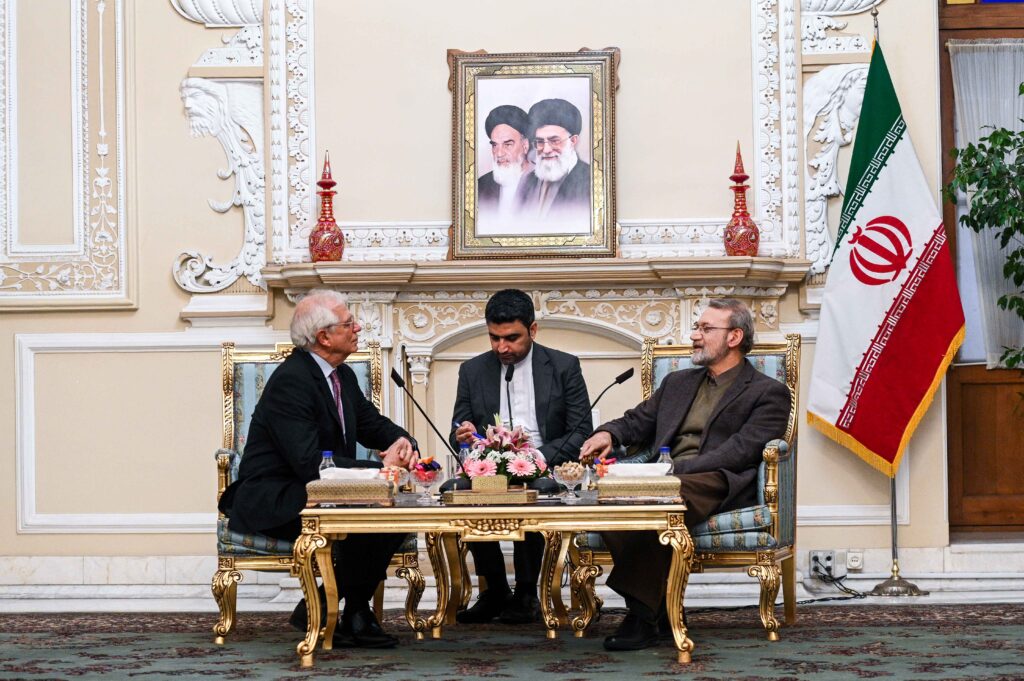 Borrell argues he wants to save the nuclear agreement, the JCPOA, to prevent Iran from acquiring a nuclear bomb.
To be fair: he has criticized the regime in Tehran, but I think Borrell still has illusions regarding the JCPOA. He believes that there is a possibility to achieve something. I don't see any such an opportunity.
So the EU should abandon the JCPOA?
The Iranian regime has lost all its credibility. They are very close to developing nuclear weapons, which is a very dangerous situation in the Middle East, especially for Israel. There is currently no room for manoeuvre to save this agreement, and I say this as someone who was in favour of it at the time. The recent developments show clearly that the regime has no credibility to manage or honour such an agreement.
"Josep Borrell still has illusions regarding the JCPOA"
It has been suggested that Iran's Islamic Revolutionary Guard Corps (IRGC) should be put on the EU list of proscribed terrorist organisations, yet the German government has cited legal reasons why this is difficult. Is that the true reason?
I am very much in favour of designating the IRGC as a terrorist organization, and it is possible if we have the political will. I am actually optimistic that the European Parliament will back such a move. The legal argument presented by the German Foreign Ministry is just an excuse.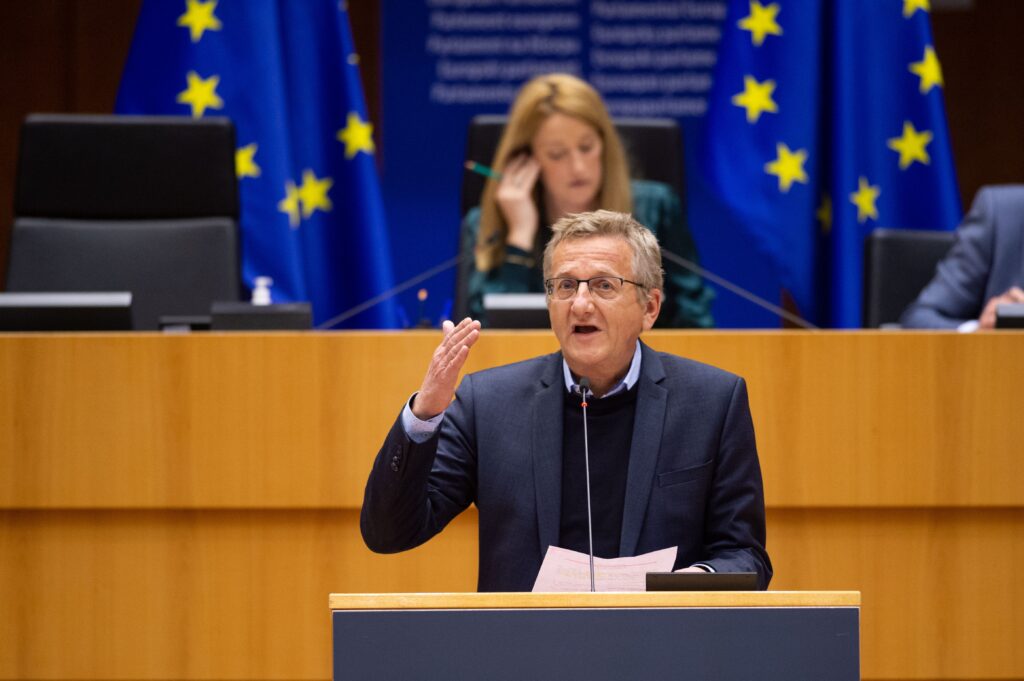 For what reason?
I am not sure what Foreign Minister Annalena Baerbock's thinking is. It could be that Berlin wants to retain some diplomatic channels to this autocratic theocracy in Tehran. They might also have in their mind that there should be an opportunity to salvage the JCPOA.
You mentioned diplomatic channels. Could the EU move towards diplomatic isolation of Iran if the executions of protestors and the violence continue?
Yes, I'm very convinced we should go in that direction. Pressure is building up in the EU that we should freeze diplomatic relations with the Iranian regime. We must realise that the regime is not only a threat to its own citizens, but to the whole region. For example, they have pointed out many times their desire to destroy Israel.
"Iran's brutal regime needs to be isolated worldwide"
The people in Iran want to get rid of this regime and we, the EU, must help them by isolating it on the international stage. We should withdraw our ambassadors from Iran, expel the Iranian ambassadors from European states. That would send a clear signal to the protestors, to the women and the men who are fighting for democracy and human rights in Iran. We will let them down if we do not act in a clear and bold manner.
Josep Borrell is still talking to his Iranian counterpart on the restoration of the JCPOA. At the same time, Germany's trade with Iran increased significantly last year. Do you really believe that the EU is actually capable of being that tough?
I am aware of Germany's deep trade relationships with Iran. Yet we must be clear that we cannot cooperate politically, culturally or economically with a regime that is killing girls, women and peaceful protestors, a regime that has detained 18,000 protestors, tortured and raped many and that denies women to live their life freely.
We cannot continue doing business as usual in these circumstances. There must be a change within Iran, for the benefit of its citizens and the entire region. The EU should do what it can. We must preserve our credibility on human rights, there is no other way.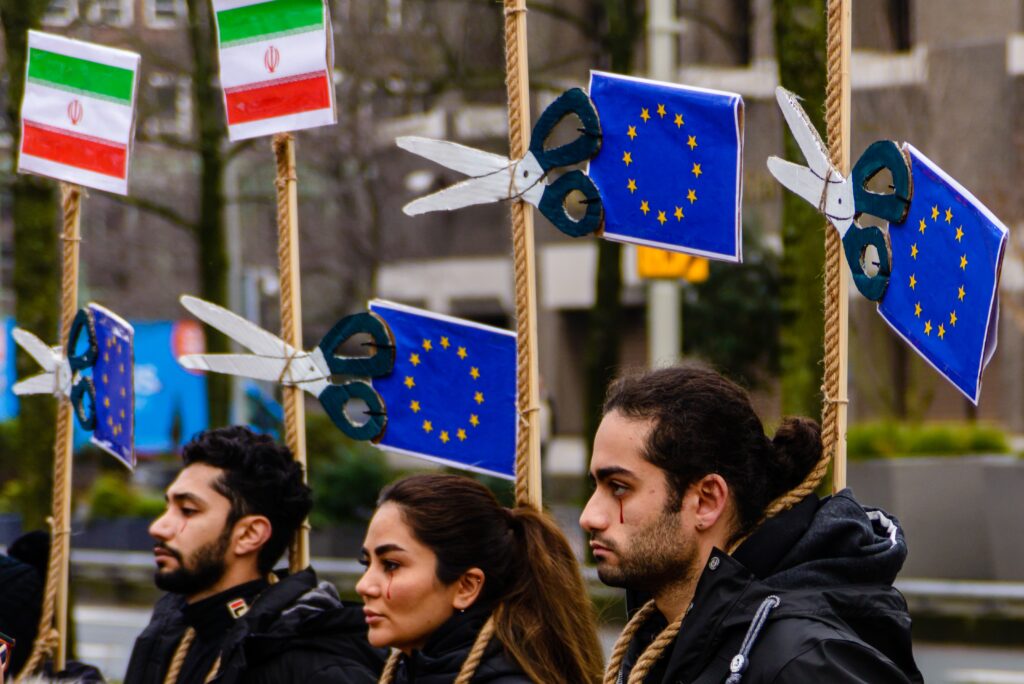 What is the role of Germany when it comes to Iran? Are they a driver for stricter measures, or do you see Berlin – as on the question of measures against Russia – a being bit reluctant?
It's difficult to compare the situation of Iran with Russia. In Iran, we have a revolutionary movement that wants to get rid of a brutal regime. In Russia, we don't have anything of that sort. Moreover, Germany has trade leverage on Iran. It should be used to exert more pressure.
If an opportunity to support demonstrators against this dictatorial, antisemitic theocracy presents itself, Germany should be in the driver's seat. Minister Baerbock has pointed out that she is in favour of a "values-based foreign policy". Here she can actually prove that she does not continue with business as usual. I think she should be much more offensive.
The United States and Israel have warned for a long time of a nuclear-armed Iran. Is there any chance of closer cooperation between the EU and Israel but also the US regarding the Iranian issue?
Yes, absolutely. Both Israel and the US have always been worried by the Iranian quest to obtain nuclear weapons. They were also critical of the JCPOA and have urged that the EU puts the IRGC on its list of terrorist organisations. So, in that sense, if the EU supports takes a similar position, it would help to strengthen relations with both countries – although I would add that EU-Israel are very good. 
The interview with the German member of the European Parliament (Socialists & Democrats) was conducted by Michael Thaidigsmann and Nenad Jurdana.
---
Dietmar Köster (born in 1957) is a SPD German member of the European Parliament since 2014.
Before being elected, he served as Professor of Sociology at University of Applied Sciences in Dortmund.

Köster is part of the Parliament's Committee on Foreign Affairs and the Subcommittee on Human Rights, as well as being a member of the delegations to Iran and to the United States.
---